It's been a busy summer. In particular I have been involved in work on "measuring success" for Scotland's Historic Environment Strategy. As Chair of the Built Environment Forum Scotland I am chairing a "workstream" on this topic, with a brief to report to the Scottish Government and to the historic environment sector by the end of August.
---
Scotland's Historic Environment Strategy is an innovative document. It was put together through an extensive consultation process. Scotland's legacy from the past is extensive and internationally significant. There are World Heritage sites such as Skara Brae, the Neolithic settlement on Orkney that is still remarkably intact. There are castles aplenty, palaces galore. But as well as these star attractions there is a multitude of lesser but still significant buildings and sites scattered between the English border and the outer islands. There are cottages and battlefields, gardens and cultural landscapes, standing stones, tombs and town walls, and much more. It even includes intangible heritage such as stories and traditions. What does a strategy for such a diverse inheritance amount to, and how do you measure its success?
Our Place in Time
The Strategy was published earlier this year with the title "Our Place in Time". It offers an aspirational vision: "Scotland's historic environment is understood and valued, cared for and protected, enjoyed and enhanced. It is at the heart of a flourishing and sustainable Scotland and will be passed on with pride to benefit future generations."
It includes some cross-cutting strategic priorities, which have statements about evidence-based decision-making, and high quality leadership and collaborative working. Importantly, one priority is to "mainstream" the historic environment. Traditionally it has been seen as a marginal concern, of interest only to a passionate but small group of people. Often protection of an old building or a cherished landscape pits them against developers promising jobs and economic growth. Similarly public bureaucracies responsible for services such as heath or education regularly dispose of old properties and "redundant" sites for the best market price, with no concern to protect the heritage value of the asset. Mainstreaming would challenge such practices.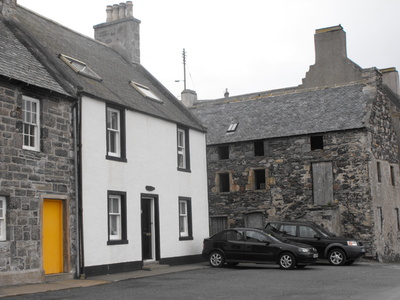 Measuring success
Our work has focused on the central concerns of the strategy. As well as the cross-cutting priorities outlined above, these address the need to "investigate and record" the historic environment, to "care and protect" and to value, share and celebrate it. There already exists a database in the form of the Scottish Historic Environment Audit, but we are also encouraged to be ambitious in identifying gaps in knowledge and new information requirements.
In developing our work we have had to think about more than a few arbitrary indicators. The aim is to create a performance management system that can be used by all those involved in this very broad sector to inform and steer their own efforts. This also means that they all need to have a say in what we are designing. For example, many historic buildings are privately owned, and also if old buildings are to have an economically sustainable use then we need to listen to those with know-how in commercial property management. Other key stakeholders include the charitable body, the National Trust for Scotland (www.nts.org.uk) with its thousands of members and volunteers, and professional archaeologists.
Our work is still in progress but we are looking at defining desired outcomes – asking ourselves "What would success look like?", and trying to see answer that in a staged way, looking at short, medium and long term positions. This is because things will not change overnight: what is important is to set out an agreed direction of travel and to pose realistic steps along the way that are infused with ambition.
We have recognised the value of Scotland's historic environment to the tourist industry, and there are some ways of measuring the economic benefits it brings through visitor numbers, destinations and spending (though the figures are necessarily estimates). However, the wider economic benefits, whether through maintenance of traditional buildings or the base such buildings provide (e.g. to universities in terms of their brands and the "student experience" they can offer) is more difficult to measure.
Above all we recognise the need to see the historic environment of Scotland as contributing to our peoples' sense of well being, a feeling that they are comfortable in the towns and neighbourhoods in which they live, work and enjoy their leisure, a sense that for each of us, young and old, this is "Our Place in Our Time".